1
Got an hour of overtime at work.
Did some Halloween related stuff .
Spent a good half hour searching around town for the 7 bills that got left on the back of the truck when I went to mail them off
Found 4 of the 7 at least, 2 checks were cancelled but I can't cancel the $25 in cash I was sending to a forum member for a small lot of tools they had listed.
And after that I was able to get the sheath knocked out for my Buck 102 woodsman, this time with a plastic liner sewn in so it can't be cut through.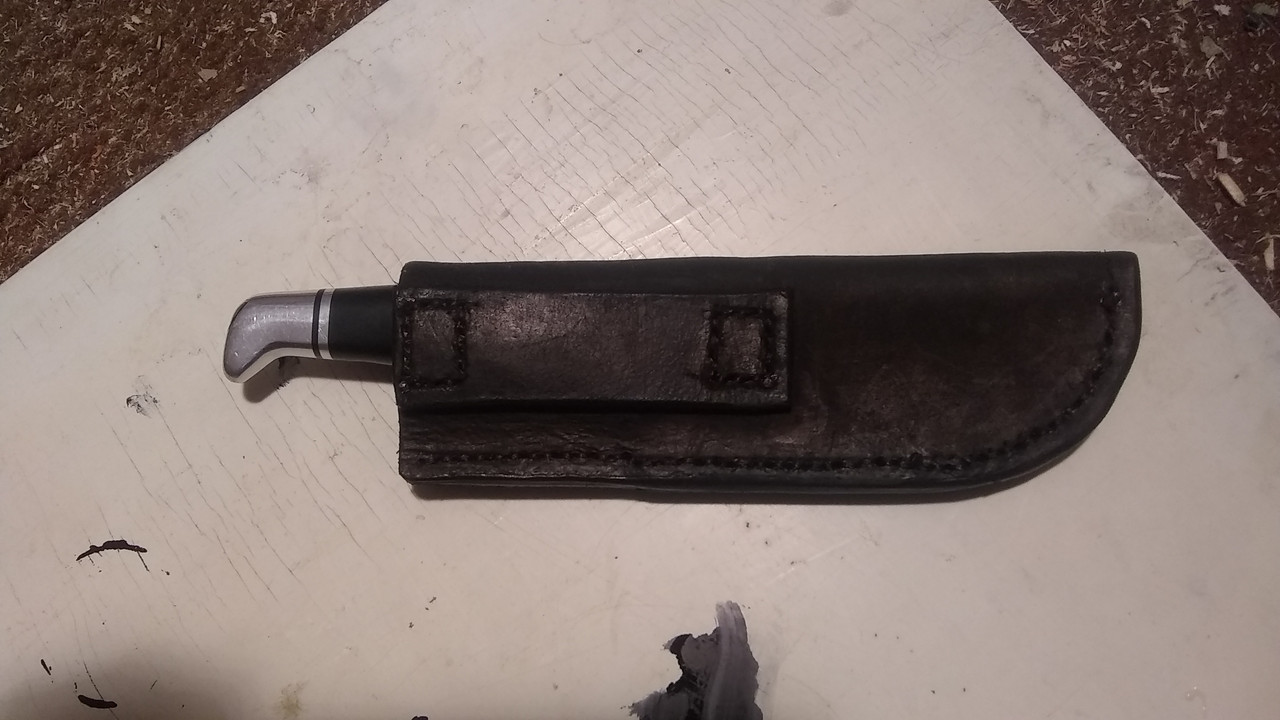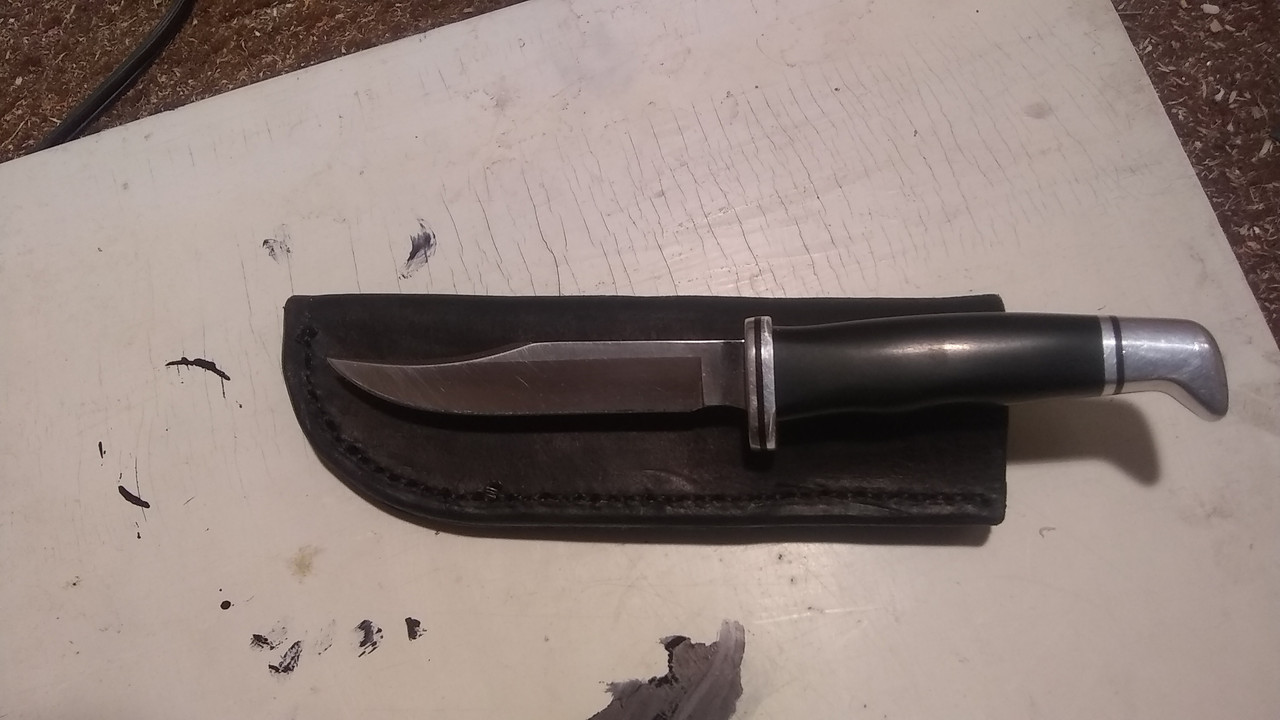 It's kind of huge relative to the knife because that's how it has to be with the blade angle if you want a good friction fit type sheath.